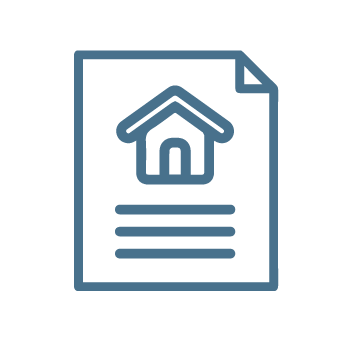 Pre-Qualification
Be prepared to act quickly and with confidence in the fast-paced real estate market by working with a trusted mortgage professional to be pre-qualified.
During the pre-qualification stage, we do a full review of your application and documents to ensure that you are set up for success when you begin viewing properties.
In doing our due diligence up-front, we can avoid surprises and act fast once you have found the perfect property and are ready to proceed with placing an offer.
Being pre-qualified is more than determining your maximum qualification. We recommend deciding on a mortgage payment that is within your comfort zone so that you can shop within your budget.
Our office will hold an interest rate for you so that you can view properties without the concern of rising interest rates impacting your qualification and mortgage payment.
How our clients saved by being pre-qualified and holding an interest rate:
The clients were pre-qualified 09/07/2022 with a fixed interest rate of 4.69% held for 120 days. While they viewed properties, interest rates increased. They secured an accepted offer on 10/17/2022.
The best fixed interest rate available at that time was 5.14%.
With Rate Hold
Mortgage – $392,730
(5 Year Fixed of 4.69%, 25 Year Amortization
APR of 4.97%)
    
Monthly Payment – $2215.33
Balance at Maturity – $345,878.3
Without Rate Hold
Mortgage – $392,730
(5 Year Fixed of 5.14%, 25 Year Amortization
APR of 5.41%)
  
Monthly Payment – $2315.54
Balance at Maturity – $348,355.35
Savings Over Term: $8489.58
★★★★★
5 stars doesn't do Corinna and Lisa justice. They went above and beyond for me throughout the entire mortgage process. I can't thank them enough for all their help!
I highly recommend them to anyone who is looking for a great customer service experience!
M. Shannon, June 2022
★★★★★
I recommend 100% if looking to sell / buy or refinance. Corinna and Lisa have made the process so easy in purchasing a new home. Very professional and quick replies when having any questions or concerns.
Thank you for your help. Greatly appreciated.
C. Sirois, May 2022
★★★★★
I cannot thank Corinna and Lisa enough! Not only do they make sure everything is in order right from the minute you start working with them, but they keep you updated every step of the way. I was completely new to how the process worked with refinancing my home, Lisa was patient and so knowledgeable, answering all of my questions in great detail and in a timely manner. I recommend the mortgage advisors to anyone in need of this type of service, you will not be disappointed. Many thanks to all the work that was done for us to make this happen!
B. Lefebvre, January 2022
★★★★★
I honestly don't think that Corinna and her team could make this process any easier. This was the first time that we have ever used a Mortgage Broker and in the future we will use nothing but.
Any questions that we had were answered thoroughly and all mortgage options were explained in detail. Unlike a bank we were made to feel as though we were wanted as a client and that our opinions were valued. Thank you again for all our assistance and see you in 5 years.
N. Brown, November 2017